Wow. Okay. This is a BOOK ya'll. I haven't stopped fanning myself for like 48 hours because this was one wild-ass-ride.
Rating: 🍆 🍆 🍆 🍆💦/5
Theme Song:
Bonus Theme Song for when things get *Tender*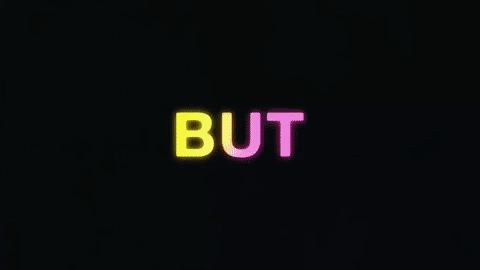 Before I can start fan-girling over this story, I need to address the 900 page book in the room.
My failed Buddy Read.
Now, many people define a buddy-read as a mutually picked book that you read. With your buddies. Together. You set some limits, you talk about the book. Together. It appears that my buddies do not subscribe to this definition 😂
I planned to read this with my two book besties, Brown_Girl_Reads and In Bed with a Book, and it was a hot mess. Just one big hot fucking mess. We kept pushing it off and pushing it off because work sucks and we all have so much shit going on, but we finally agreed to start it this past Monday and we were going to do a five chapter check-in and wait so we could stay together.
That idea lasted about 0 minutes.
Exhibit A:
Tuesday. This bitch finished it by Tuesday. Morning I might add. She literally finished it before I had even started (because Monday turned into a shit-show and I didn't have time to read).
Then… Exhibit B:
She finished it. On Wednesday. At 2:18am. At this point I was about 20% in. The remainder of the book was me freaking out and messaging them about all the parts and I'm pretty sure they were just sending each other this look virtually:
Needless to say, all three of us loved it and none of us felt old enough to maturely discuss the content of this book. Thank you for coming to my Ted Talk. Now time for the good stuff!
The Gist:
Beautiful Bastard is pretty much a romance genre classic. It makes the short-list on so many people's recommended books. Chloe Mills is our heroine. She is working on her MBA and doing a year long internship as a project to present for her scholarship program. She's a powerhouse business woman and great at what she does. She also drops hella money on her lingerie.
Side note: For those of you that have read this book, have you ever looked up what something from La Perla costs? It's insane. I was horrified.
Chloe's boss is the insanely gorgeous, ridiculously intimidating, borderline mean, Bennett Ryan. He's a renowned marketing genius and expects everyone around him to meet his own personal standards of perfection and precision in every aspect of business and life.
These two are not friends. They aren't even civil aquaintances. They are a powder keg of hard headness (other things are hard too if ya know what I mean 😏). They fight and spar and get under each other's skin to an insane degree. *Oh the delicious tension.* Bennett thinks Chloe is a bitchy shrew. Chloe thinks Bennett is the world's biggest prick. There are only two things they seem to agree on:
1.) They. Fucking. Hate. Each. Other.
2.) They. Can't. Resist. Coming. Back. For. More.
I won't get into the NSFW details of this one because my mom reads my blog (Hi, mom! Sorry for the boner joke earlier) but these two are wild. Borderline ridiculous. This book was great.
The novel centers around discovering the source of their insatiable connection and learning how to navigate it. I also appreciated the importance of Chloe's career throughout the novel. I think Christina Lauren handled it so beautifully and I was really happy with the ending. I can't wait to continue being ridiculously unproductive while I devour the rest of the (10!) books in this series… buddies be damned (JK LYLAS).
Have you read this series? Did you love it? Hate it? Have a favorite I should look forward to?? Let me know in the comments below!
Final thoughts: I want to be best friends with CLo so if anyone wants to introduce us, that would be great thnx. Also, just want to talk again about how perfect that Arctic Monkeys song is… can't get over it.