I'm doing something a bit different today and I'm v excited! I present to you: A weekly playlist and book pairing! Below are seven songs I can't stop listening to and books I think would pair nicely, like a fine wine and cheese, or vodka and a bad day.
I'm always looking for new song recs so drop me a comment with what you're listening to below!
1.) Truth Hurts — Lizzo
This song gives me LIFE. I listen to it before every exam and I just love it. I think one of my favorite things about Lizzo is she is the universal connector of bad bitches. Some of the funniest, raddest girls I have become friends with started from our mutual love of Lizzo. It will pair nicely with Christina Lauren's latest smash hit, The Unhoneymooners which is filled with tons of girl power, bad bitch attitude, and hilarious banter.
2.) She Moves In Her Own Way — The Kooks
This song is just an absolute dance around the house in spastic jumps feel good type of song. It makes me think of Tessa Bailey's latest release Fix Her Up. This book is fun, light, and has an adorable and quirky heroine (she is an honest to goodness clown, how cool is that?) that does so much to support her broken hero and he in turn loves her so much and it is just a precious mess. A really fun summer read!
3.) Dancing On My Own — Robyn
I'm on a huge Robyn kick lately. Her songs are this amazing mix of painful feelings presented in the boppiest way that has me dancing around while weeping gently. Ah feels, you are just too fun. The lyrics of this one make me think of Nine Rules to Break When Romancing a Rake. Calpurnia has lived on the edges of lavish society her whole life. Painfully shy, not considered a natural beauty, and a gorgeous younger sister have left her resolved to a spinsterhood of pining for Gabriel St. John. But she's going to have some fun before she gets there.
4.) Take Me To The Moutain — Great Peacock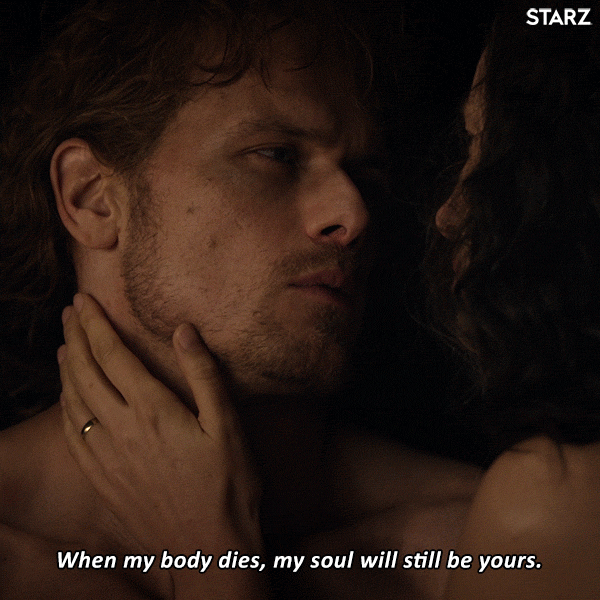 This song is GORGEOUS. I feel like it really encompasses what it feels like to hand over love to another person. It makes me think of crisp air and new beginnings. The imagery in this song instantly made me think of Outlander and Jamie and Claire having their adventures in Scotland, slowly falling in love and learning what it means to share your life with another.
5.) Can't Keep My Hands To Myself — Selena Gomez
So this song could basically be applied to 95% of all romances, but I'm going to give it to Devil in Winter by Lisa Kleypas. This is one of my all-time favorite reads. I read it this past January and I'm already craving a re-read. I'm about to start Devil in Spring and there is the promise of more Evie and St. Vincent and I. AM. HERE. FOR. IT. Ah Evie and St. Vincent, you beautiful little babies of love. Evie put up a valiant effort to resist St. Vincent (I mean, damn girl you're wayyyyyy stronger than me not gonna lie) but in the end, they couldn't keep their hands off each other.
6.) Memorize — EXES
This song gives me allllll the feels. Gorgeous, haunting, relatable. Ugh. *a single tear slides down my cheek.* This song makes me think of Sinner by Sierra Simone. This book is gritty and raw and holy shit did it make me think. It also made me cry. In public. In class. Because I was reading instead of paying attention. Ooops. This book touches on sexuality, love, loss, religion, and does so in such an amazing and artful way. I tend to read the genre for the feel good bubbles of fun, and I wouldn't say this exactly followed that line but it was a book outside of my comfort zone that I needed.
7.) Float On — Modest Mouse
I love this song. Modest Mouse was such a high school mood for me and I just recently got back into them (thank you coffee shop playlists). This song makes me think of A Week to be Wicked. If any book lives up to its hype, it's this one FOR SURE. I laughed, I screamed, I cheered, I cried. EVERYONE NEEDS TO READ THIS ONE. It is a week of mayhem, girl power, witty banter, amazing heroes, incredible heroines, and these two goofballs just trying to figure out how to get out of trouble. So fun.