Buckle up, bitches. It's going to be a wild ride.
Let me set the scene for you. Lil' ole me, avoiding studying and all of my responsibilities on this rainy Thursday morning, browsing my Netgalley books (for those of you that don't know, Netgalley is a site where you can request Advanced Reader Copies of books in exchange for an honest review). I clicked on one and wanted to see what other reviewers were saying.
AND THEN I HAD AN INSTANT RAGE FEST.
So let's break this bullshit down.
Bustle wrote an excellent piece on Women's Fiction that I would recommend reading. The term "chick lit" is inherently misogynistic and condescending, implying that books by women with a female central character do not have the same merit as books just placed in the title "fiction."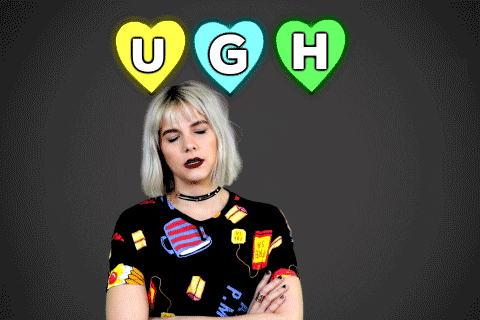 Guess what? I can have a vagina, fall in love, be a total hilarious mess, and still deal with real world issues that are just as valid as any man's. But that's a woman's role, isn't it? To be pigeonholed into these patriarchal constructs of frivolous femininity while silently dealing with the extensive issues of prejudice, the domestic realm, careers, etc.
We aren't taken seriously as employees, caretakers, or people, so why should the books we read be any different?
Using the terms 'not-so-dirty' and 'not-so-secret' indicates that there is actually a reason why we should consider the genre dirty or worth keeping a secret. There isn't.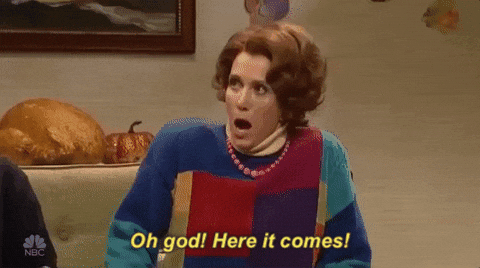 But let's move on to the part that really gets my goat.
So, some people clearly need a lesson in respect and I'm going to offer it, free of charge.
You can dislike something without tearing down what other people enjoy.
Let me say that again.
YOU. A HUMAN BEING WITH YOUR OWN THOUGHTS AND FEELINGS. CAN ENJOY SOMETHING. AND CHOOSE NOT TO DISPARAGE WHAT OTHER PEOPLE LIKE IF IT HAPPENS TO BE DIFFERENT FROM YOU.
Crazy, right?
No, not really. It's literally that simple.
Here's the fucking tea: If you read books, you should respect books. You can be obsessed with a genre, hate reading in another, and still respect that the books have merit, value, and a story to tell that is important to another person. Books are this beautiful, universal thread that allows us to share the same journey but experience it in different ways. That is a beautiful thing. So why disparage it?
If you have to degrade a genre and its readers for an ego boost as a fucking reader, you should probably analyze that a bit. The books you read do not determine your worth. I am not a better person for reading Brave New World compared to reading The Duchess Deal. In fact, I feel like I gained an even wider perspective on women's position in society from reading romance than I ever received from what is deemed as literature of "worth." Do not sit there and try to validate this inherently patriarchal guilt you pretend not to have over reading "chick-lit" by degrading romance.
I'm happy for you and your Ivy League education, your male-dominated job, and your boyfriend, but guess what? I have an Ivy League education too.
AND I READY SOME STEAMY ASS MOTHER-FUCKING ROMANCE NOVELS AND AM STILL ABLE TO BE A FUNCTIONING MEMBER OF SOCIETY THAT IS EQUALLY AS INTELLIGENT BEFORE I READ THE BOOK AS AFTER.
Want to know what is the best part? Romance HELPS me. I found romance at one of the hardest parts of my life, and it has served a beautiful purpose or reminding me of the power of women, love, and emotions. I write romance as a creative escape that allows me to explore one of the most beautiful emotions in the human experience.
Romance novels make me laugh, cry, and experience love in hundreds of different ways in different times, places, and people. Is that not amazing?
Romance helps me to appreciate my partner more. It encourages me to embrace my sexuality. It inspired me to start writing. It motivates me to be a braver woman, stronger friend, supportive partner.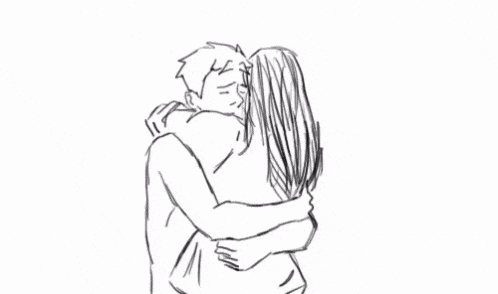 So, if you ever find yourself in a situation where you want to trivialize a genre because you think it will make you smarter, more interesting, or increase your worth, I would encourage you to take ten steps back, check your ego, and shut your mouth. You don't have to personally enjoy something for it to be valid.
So, happy Thursday to all my "mommy porn" addicts out there. I see you, I respect you, keep doing your thing. May we know them, may we love them, may we raise them.